Budrus (2010) directed by Julia Bacha
"A strong string, wind and percussion score by Kareem Roustom adds to the momentum and underlines key moments." Variety Magazine
My score for Budrus is scored for traditional instruments such as the Oud, the Buzuq and Arabic tabla as well as clarinet, string quintet and synthesizer. The basic theme takes inspiration from a Levantine folkloric line dance called Dabke'. At times the use of this dance rhythm is obvious, at times it is obscured.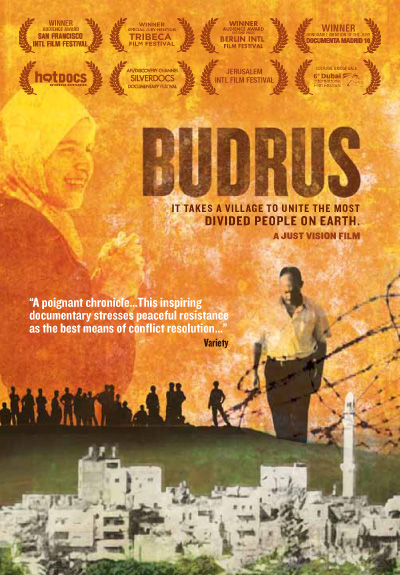 Budrus – Someone Has Been Hit
Budrus – Dabke & Victory
Budrus – Tearing Down The Fence
Budrus – Broken Fence Open Road
Budrus – Victory
Featuring
Violinist Hanna Khoury, clarinetist Kinan Azmeh, percussionist Omar Al-Musfi and others. Recorded and mixed by John Weston at Futura Productions – Boston, MA.