Duration: 30 minutes
Instrumentation: Mezzo-soprano, tenor, string quartet and pre-recorded audio.
Languages: Italian & Arabic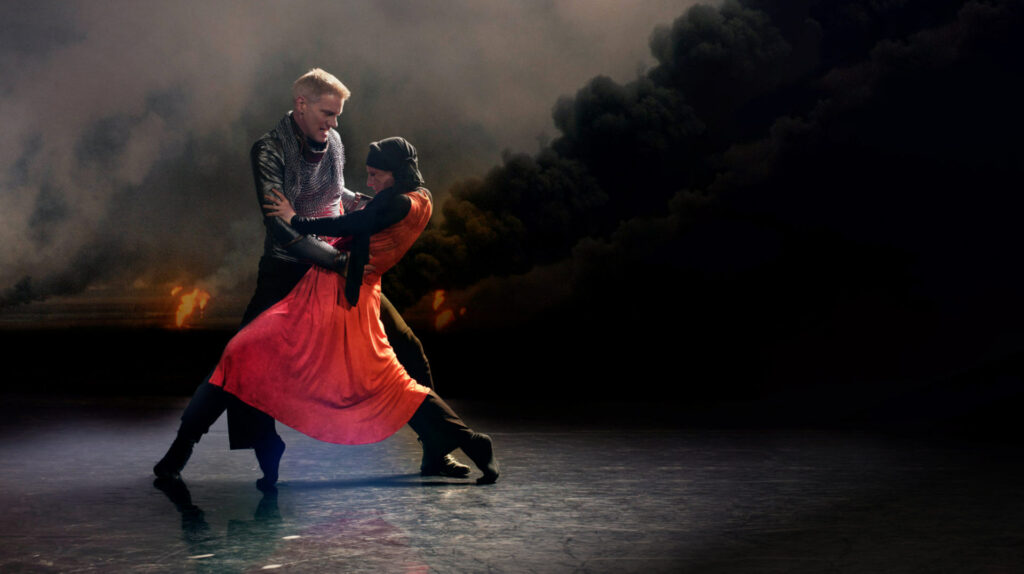 Commissioned by co-commissioned by the Shobana Jeyasingh Dance company and the historic Sadler's Wells Theatre in London, Clorinda Agonistes (Clorinda the Warrior) is a companion piece to Monteverdi's opera, Il Combattimento di Tancredi e Clorinda.
I've written for two outstanding vocalists: Dima Orsho and tenor, Ed Lyon. The libretto in Clorinda Agonistes, which is sung in Italian and Arabic, is from Torquato Tasso's Jerusalem Liberated (the same text that Monteverdi used in Il Combattimento) and 11th century Arabic poetry by Al-Abiwardi that begins. Tasso's text has also been translated to Arabic.
The world-premiere will take place in July of 2022 at The Grange Festival in Hampshire U.K.
Read more in my blog post here.