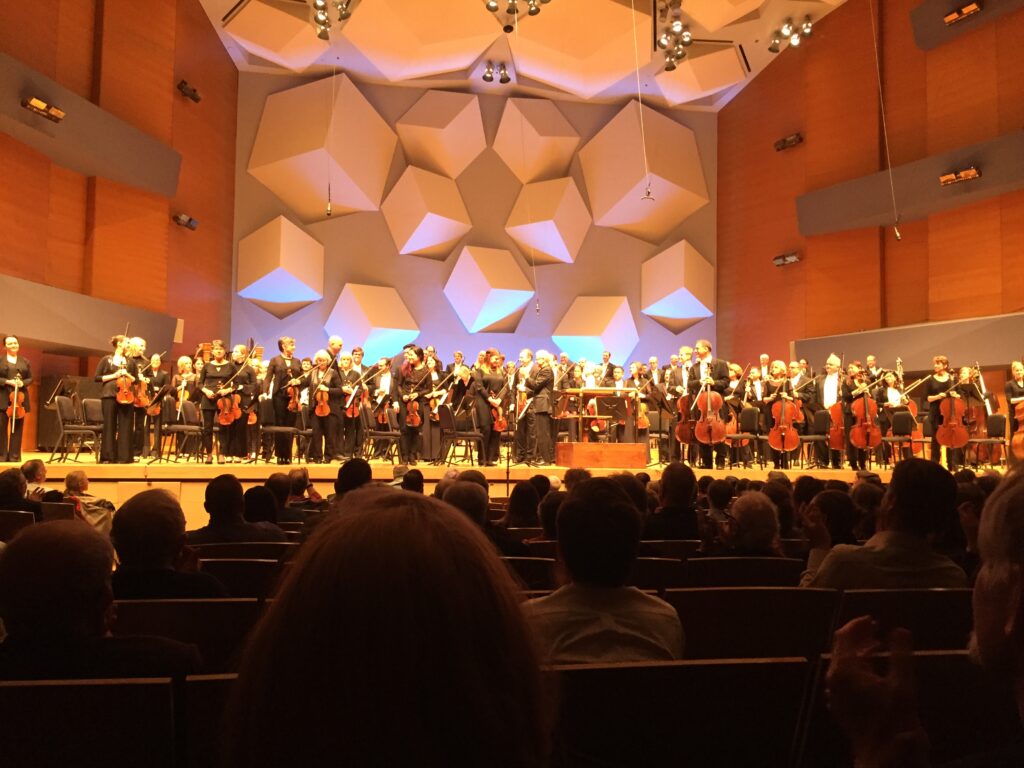 It was such a pleasure to visit Minneapolis for the first time. The warmth of the people I met as well as the absolutely fabulous Minnesota Orchestra has left me yearning for another visit soon.  "Ramal" opened a program that featured John Adams' Gnarly Buttons and Holst's The Planets. About Ramal, Rob Hubbard of the St. Paul Pioneer Press wrote, "There's also a lot of menace afoot, as well as relentlessly turbulent time changes that can make you feel tossed about. But a mystical aura emerges, the absorbing work leaving me intrigued to hear more of Roustom's creations."
Terry Blaine of the Star Tribune wrote:
"Ramal," a single-movement work by the Syrian-American composer Kareem Roustom, opened the concert, providing a much spikier musical experience.
Designed to "reflect the unsettled state of the world," "Ramal" made a jagged, unsettling impression in the Minnesota Orchestra's rhythmically pointed, incisive performance.
It was a sober curtain-raiser to a concert that eventually provided li
beral amounts of musical relief and escapism from our own troubled planet."