My first violin concerto is commissioned by the Pierre Boulez Saal, through the Daniel Barenboim Foundation, for violinist Michael Barenboim and the Pierre Boulez Ensemble. It will premiere on March 6th, 2019 in Berlin at the Pierre Boulez Saal.  Details about the concert are here.  I began working on this new commission, in earnest, in mid-May, but ideas about it have been around for a few years.
The violin concerto is inspired by a moment, that came and went, at a rehearsal in 2014. At the time I had no idea that this 'moment' would inspire a violin concerto but I was quite certain that there was a piece to be weaved from it. This 'moment' occured during the summer of 2014, when I had the opportunity to travel to Buenos Aires for the premiere of my Ramal for orchestra by the West-Eastern Divan Orchestra and Maestro Daniel Barenboim.  During one of the rehearsals, the orchestra was rehearsing Mozart's piano concerto No. 27. A number of bars into the first movement, D.B. stopped the orchestra to focus on a line that wasn't played correctly. He focused in on this first violin line: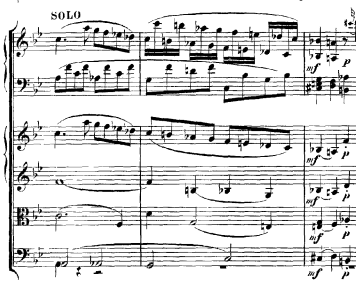 The exact phrase can be heard here.
When only the violins played this passage, the Arab violinists in the orchestra must've heard in it a type of maqam Hijaz. Almost instinctively they began improvising in the Arab style, but just for an instant, then stopped and returned to the Mozart.  For me, it was an astonishing moment, full of life but also full of humor.  Who would think that Mozart could inspire such sounds?  Like many wonderful but ephemeral moments in life, it was an inspirational moment that it stayed with me all these years.
Doubtless, my recollection of it has also changed. However, this phrase, and the reaction to it, are now at the heart of my violin concerto. On some level, I suppose I'm interested in why Mozart, and later Beethoven, were attracted to these 'oriental' figures. Also, why later they became grotesque 'orientalist' pieces that have caused all kinds of misunderstanding between "East & West".  But there is also some cause for optimism that these kinds of intersections can resonate across boundaries and cultures.
I know what you are thinking, but my training in ethnomusicology long ago taught me to bury the notion that 'music is a universal language.' It isn't. However, there are some commonalities and that are undeniable. For this violin concerto, the danger of slipping down the slope of orientalist shlock is very real, but the possible rewards for navigating this treacherous path are also great, and very inviting.
This phrase, transposed up a fifth from the original Mozart key of Bb, is at the heart of the harmonic and melodic language of this violin concerto:

With a little work, and imagination the above can yield this harmony-mood-feeling (we need a word for this):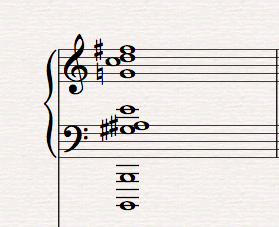 In terms of maqam (Arab music scalar system), I hear it along these lines (kind of a hyper maqam Saba on C#):

But more on this later.
From here the journey begins.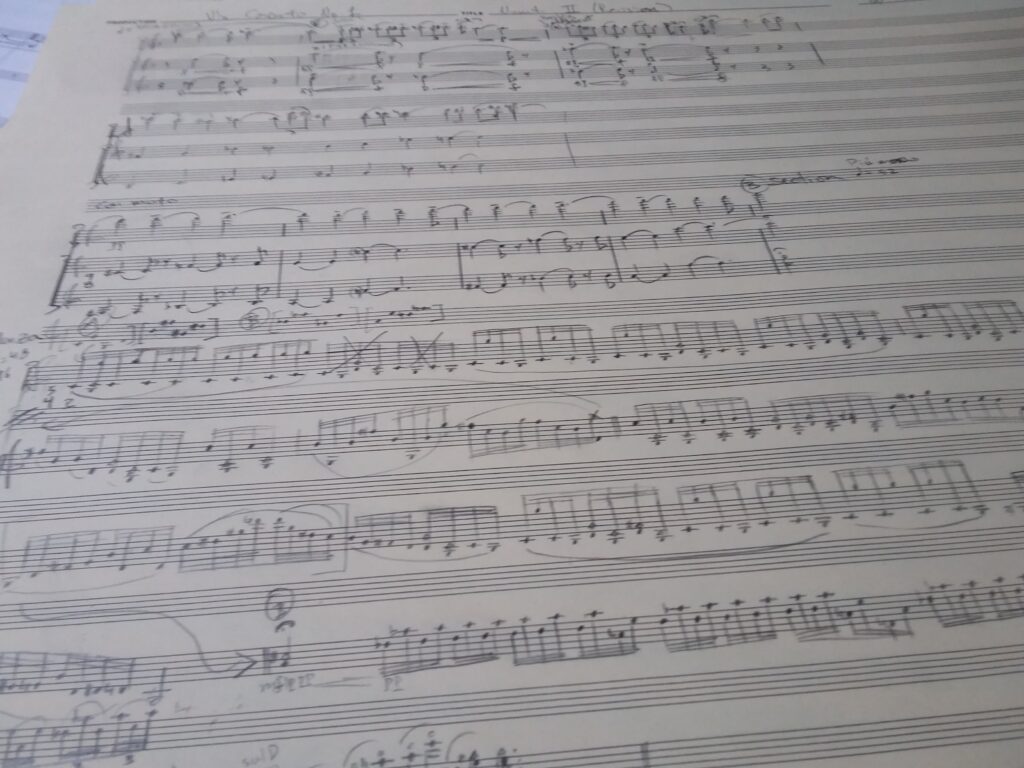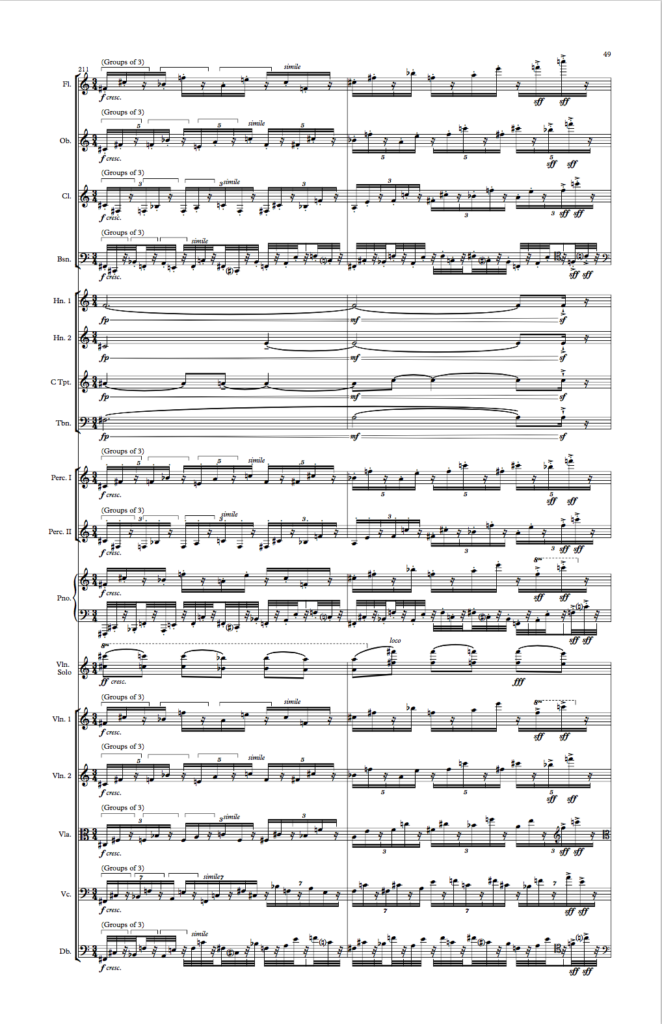 BTW… why am I calling this work Violin Concerto No. 1? Because No. 2 is already in the works. More on that later.